To Avoid (Scammers, Fraudsters):
Surely,
Everyone has gone through many bad experiences in past, specially in the Internet big world,
Because we (EgyptSouvenir) are an Importer as well Exporter, we had some bad experiences (Fraud Scam) we have been scammed and would like to share with all people to make them avoid sliding in the same situation, All of us have to fight Scammers, fraud and fraudsters together in our world.
So we list here any site or company has scammed anyone and dealt with fraud
(Specially Chinese Websites and Chinese Fraudulent Companies ).
Anyone was a victim or has a bad experience concerning scam or fraud, you are invited to send to us to post such criminal's information, may it helps others to avoid them.
Scammer Fraudster Name: Shenzhen Umei Electronic Co.,Ltd
Scammer Fraudster Logo: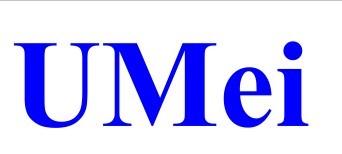 Scammer Fraudster Country: China
Scammer Fraudster Website: http://www.umeiusb.com
Scammer Fraudster Phones and Fax (as displayed in their page):

Tel : 86-75536841518
Fax: 86-75536841518
Scammer Fraudster Address (as displayed in their page):

Office address: Room 2608, Jiahui Center Plaza, Fuming Road, Futian District,Shenzhen, Guangdong, China
Factory address:12#, Changkeng Industrial Park, Bantian, Longgang, Shenzhen, Guangdong, China

Persons (Scammers Fraudsters) in contacts and their information:
1.Elva
QQ:1115968435
Skype:Elva.umei
Email:Elva@umeiusb.com
MSN:Elva@umeiusb.com
--------------------------------
2.Nancy
Skype:Nancyumei
Email:Nancy@umeiusb.com
MSN:Nancy@umeiusb.com
--------------------------------
3.Ryan
Skype:Ryanumei
Email:Ryan@umeiusb.com
MSN:Ryan@umeiusb.com
Skype:Elva.umei
---
Case Details:
We wanted to import 500 Micro SD Memory Cards, sent price inquiries to many companies and websites and received many offers
one of these offers was from that Fraudster Scammer Company called (Shenzhen Umei Electronic Co.,Ltd) Via their Sales representative called Elva,
We asked about the payment term (how to pay) and the total cost including shipping by DHL and the required Documents,
We simply, Honestly transferred the amount they mentioned (525 USA$) (TT - Wire Transfer) from our Bank Account to their Bank Account which has same their company name (Shenzhen Umei Electronic Co.,Ltd),
They received the money amount and already shipped the goods but didn't send any documents copies as we agreed together,
When we have received the goods, we have discovered the catastrophe,

ALL THE MICRO SD CARDS ARE DEFECTIVE, 100% NOT WORKING,

We have felt too that it is only a black plastic pieces with golden terminals in the shape of a Micro SD Cards but No Chips Inside, It is FAKE.
As any Scammer, Fraudulent, they disappeared, no answers, no replies. !!
Related Documents:
DHL Track No : 3556881145